Youth Diabetes Health Summit
January 15 @ 9:30 am

-

1:00 pm

EST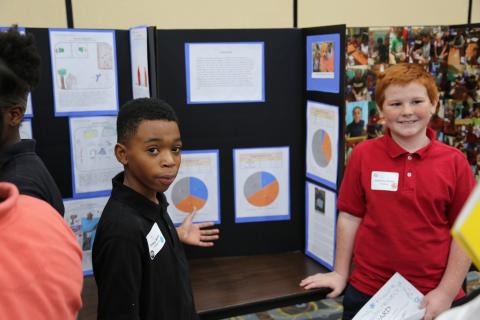 CREATE for STEM Institute of Michigan State University, the University of Michigan School of Public Health and partners in Flint and Genesee County invite the public to attend an event hosted by Health in Our Hands.
During the Youth Diabetes Health Summit, sixth graders from Flint Community Schools and Clio Schools will report the findings from Community Action Projects to answer the question, "How can we work together to make our community healthier?".
The students have been studying Type 2 diabetes in science class as part of a new curriculum called, "Health in Our Hands: What Controls My Health?". They discovered how genetic risk factors and environmental factors such as poor diet or lack of exercise, put them at risk for disease. For their final project, students conducted an action research project to improve their school or neighborhood to help prevent or reduce diabetes.
Free parking in attached structure
About Health in Our Hands
Health in Our Hands (HIOH) coordinates classroom and community activities to give middle school youth and adults an understanding of modern concepts in genetics. Using a research-based science curriculum, students investigate diabetes and addiction and use these real-world contexts to appreciate the importance of both genetic and environmental factors in their risk for disease.  For their final project, students conduct an action research project to improve their school or neighborhood to help prevent or reduce diabetes and addition.  Students present the results and recommendations at a Youth Health Summit to their peers, family and community. The project is supported by the Health in Our Hands-Flint/Genesee Partnership: Community Based Organization Partners of Flint, Flint Community Schools, Genesee County Health Department, Genesee Intermediate School District, Genesys Health System, Greater Flint Health Coalition, Health Alliance Plan, Michigan State University-CREATE for STEM Institute & Extension, Sloan Museum, Flint Public Library, University of Michigan-Flint Discovering Place, and University of Michigan School of Public Health
Related Events