Michigan State University annually honors alumni for their extraordinary achievements and dedication to the university, their greater community and beyond.
At the Oct. 25, 2019 gala, three College of Education alumni were among the honorees.
---
Alumni Service Award
This award honors those who have demonstrated meritorious service to MSU or the community at a local, state, national or international level. Two Alumni Service Awards were bestowed this year—both to College of Education alumni.
Lural Annice Baltimore, M.A. '73 (School Counseling), served as area administrator for the Michigan Disability Determination Services (MDDS).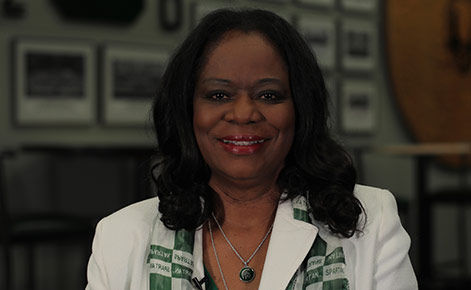 She was the first African American female regional district manager with MDDS, where she spent 38 years of her career.
Baltimore was also a founding member of the MSU Black Alumni Association—now with nine chapters nationwide. Since its inception, the group has supported hundreds of students with scholarships, and has endowment funds currently exceeding $2 million.
"Through education, we learn the fundamental skills for living, and we can obtain the necessary tools for solving life's problems," she told MSU Alumni. "My motivation to encourage students to understand the importance of lifelong education comes from having benefited from my world-class education at Michigan State University."
Charles H. Webb, Ph.D. '82 (Higher Education), has had a long career in higher education—including at MSU. He served the university for 32 years in various ways, including as the MSU Alumni Association's executive director, MSU Foundation's vice president and vice president for university development, a position he held for 12 years.
Under his leadership, The Campaign for MSU committed $1.439 billion, surpassing its $1.2 billion goal 15 months ahead of schedule.
In addition, Webb served as president of Spring Arbor University (retiring in 2013) and as assistant vice chancellor for development and alumni relations for the State University of New York system.
"MSU is nurturing others through education, providing students the necessary set of tools and then propelling them to do great things," Webb told MSU Alumni. With his wife of 50 years, Webb established the Charles and Philippa Webb Endowed Scholar Award to support MSU students pursuing education degrees.
---
Distinguished Alumni Award
This award honors those who have differentiated themselves by obtaining the highest level of professional accomplishment in their field. Alumna Julie Aigner Clark was one of four recipients.
Julie A. Aigner Clark, B.A. '88 (Secondary Education – English), is the chief executive officer and co-founder of WeeSchool, founder of Baby Einstein and a two-time cancer survivor.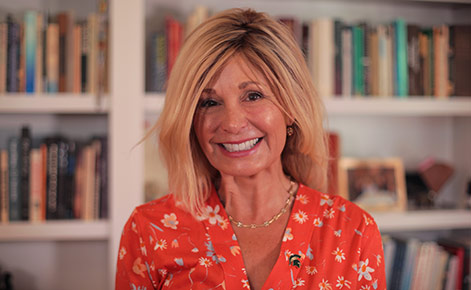 Baby Einstein, a multimedia infant entertainment company, turned into an international brand and was acquired by Disney for $25 million within its first five years. WeeSchool, an engaged-parenting app, supports families and children worldwide.
She also has created Safe Side (Emmy Award-winning child safety videos) and published a picture book ("You Are the Best Medicine," Balzer + Bray, 2010) about the importance of love for cancer-coping families.
"I believe that every child born is a little opportunity waiting to happen," Aigner Clark told MSU Alumni. "Impacting the next generation has been the theme for each of my companies and something I learned the importance of during my time at MSU."
---
Read more
Learn about the Alumni Grand Awards—including all the incredible historical and current honorees.
Photos courtesy of MSU Alumni.